NEWS ︎︎︎


News

—17.06.2023

---
Torches of Freedom Edition
A:prés D:éssert at A:D:Curatorial
---
Torches of Freedom is a series of live sized glazed ceramic cigarettes, drawing attention to the tobacco industry's historical role as a pioneer in disseminating false information regarding the health risks associated with smoking. It serves as a poignant reminder of the industry's deceptive tactics, which extended far beyond marketing strategies aimed at women's emancipation. The title, "Torches of Freedom", harkens back to this specific era, referencing the term coined by public relations pioneer Edward Bernays to describe cigarettes as symbols of liberation for women.


Torches of Freedom
glazed ceramics, glass ashtray, glass bell, metall base plate
various dimensions
2023
unique
︎ Contact for price
News

—20.03.2023

---
Upcoming group show A:prés D:éssert at A:D:Curatorial, Berlin as part of Project Space Festival
17.06.–01.07.2023

---
with: Ellinor Aurora Aasgard & Zayne Armstrong, Aram Bartholl, Carsten Becker, Johannes Büttner, Sarah Doerfel, Lola Göller, Mathias Gramoso, Hannah Hallermann, Marianna Ignataki, Zina Isupova, Jill Kiddon, Justina Los, Zoë Claire Miller, Alice M. Morey, Ariel Reichman, Ariel Schlesinger, Marco Schmitt, Adam Slowik, Maximilian Thiel, Mirce Velarde, Ivar Veermäe, Nazim Unal Yilmaz
Curated by: Marco Schmitt, organised by: A:D:Curatorial

The group exhibition A:PRÉS D:ÉSSERT addresses social change under expanded aspects of Maslow's system of needs. Hierarchies dissolve and human needs intersect with the holistic nature of ecosystems. The entrances to social constructs transform into systemic exits of collectivity. Multi-perspective escape routes can be discovered in the exhibition. The impossible becomes conceivable, imaginable and negotiable. This can lead to a social-ecological R-evolution that is detached from structural aberrations of our social system. Unforeseen, symbiotic relationships can thus develop between the viewer and the artistic works. The echo reverberates into the future: "Qu'ils mangent de l'A:PRÉS D:ÉSSERT!"



︎ A:D:Curatorial , Kurfürstenstraße 142, 10785 Berli
News

—20.03.2023

---
Finissage of Deathinitely at super bien!, Berlin
21.05.2023

---
Warm invitation to the Finissage of my solo show Deathinitely on Sunday 21 May, 6 PM at super bien!, Berlin.

One for All, All for One (Happening) | 8 PM


︎ super bien!
,
Schwedter Straße 232, D-10435 Berlin
News

—04.05.2023

---
'Umschlagplatz' in the group show Traces/gestures/images of memory, Czapski Palace,
Museum Night in Warsaw, Poland
13.05.2023
---

Screenings of video works by former and present students and lecturers from the Public Domain Studio of the Media Arts Department, led by Dr. Krzysztof Wodiczko and Dr. Ewa Bobrowska
Artists: Justina Los, Julia Golachowska, Ewa Bobrowska, Iga Niewiadomska, Marta Normington
Czapski Palace , first floor 18.00 - 23.00

The exhibition shows the afterimages and traces of war, including those whose visible trace is the experience of immigration, in relation to the search for the scars of history and the stigma of the present. The screenings are a continuation of a project and exhibition that took place from February 13 to 17 at EASD in Spain.

Exhibition within the framework of the European Commission grant "Art for Democracy and Peace".



Umschlagplatz, Videostill, 2'03', 2015






News

—20.03.2023

---
Upcoming solo show Deathinitely at super bien!, Berlin
15.04.–21.05.2023

---
Justina Los' works are homages to a social and economic system that has long since ceased to function globally, in which the future belongs only to those who can afford it, while the unprivileged eat frozen pizza through the domination mechanisms of dependencies and burnouts.Death is deathinitely as certain as the fact that the gates to ecological and social decline have already begun to open. With "Deathinitely", super bien! becomes a smoking, neglected buffet landscape: petrified pizzas topped with cigarette butts, as if freshly fetched from the underground burning gas crater - a post-apocalyptic catering, with worthless resources that might have remained with us after a possible catastrophe.
Part of #3 related to flow


︎ super bien!
,
Schwedter Straße 232, D-10435 Berlin


News

—02.02.2023

---
'Umschlagplatz' in the group show The Lines of War at Escola d'Art i Superior de Disseny de Castelló, Spain
13.02.–17.02.2023

---
The exhibition focuses on contemporary approaches to the issues of war and post-war traces (both physical and mental). During their artistic research, the participating artists explored the physical and social space of Warsaw. The presented artworks relate to the topic of war, immigration, traces of war both physical and mental which undergo a double process of restitution and erasure from the public memory, the issue of death, and testimonies of war, the past and the present.
Artists from the Academy of Fine Arts in Warsaw: Malwina Bątruk, Ewa Bobrowska, Urszula Grzelka, Olga Dyjak, Marta Jabłońska, Andrzej Jachiewicz, Justyna Kałęcka, Justina Los, Iga Niewiadomska, Marta Normington, Wiktor Olendzki, Barbara Pazio, Adrianna Szadzińska, Filip Zubowski.
Curated by Lorena Cuenca, Ewa Bobrowsk




︎ EASD Castelló , Plaza Fadrell nº 1 – 12002 Castelló






News

—13.07.2022

---
01.06.–01.10.2022

---
with Cäcilia Brown, Julia Frankenberg, Kasia Fudakowski, Thomas Hörl, Nadja Kurz, Justina Los, Marco Schmitt
curated by Matthias Droste

Since the 2014 summer season, the Amrum Art Association has existed on the Nebel beach. It was founded to bring contemporary art to the island and to create an opportunity for islanders and summer guests to come into contact with the current international art cosmos.The seasonal exhibitions, however, do not take place in the usual framework of an institutional presentation, but in a subtle context with the found structures on the beach. The Kunstverein Amrum has no premises to visit at certain times, it is found in that place that attracts everyone in the summer: The beach. The public presence on the beach and the natural curiosity of the bathers promise an engagement of society with contemporary art outside the usual white cubes, which is a fundamental concern of Kunstverein Amrum.With various projects that are relaunched annually and expanded with new formats, we seek to present a spectrum of contemporary artists.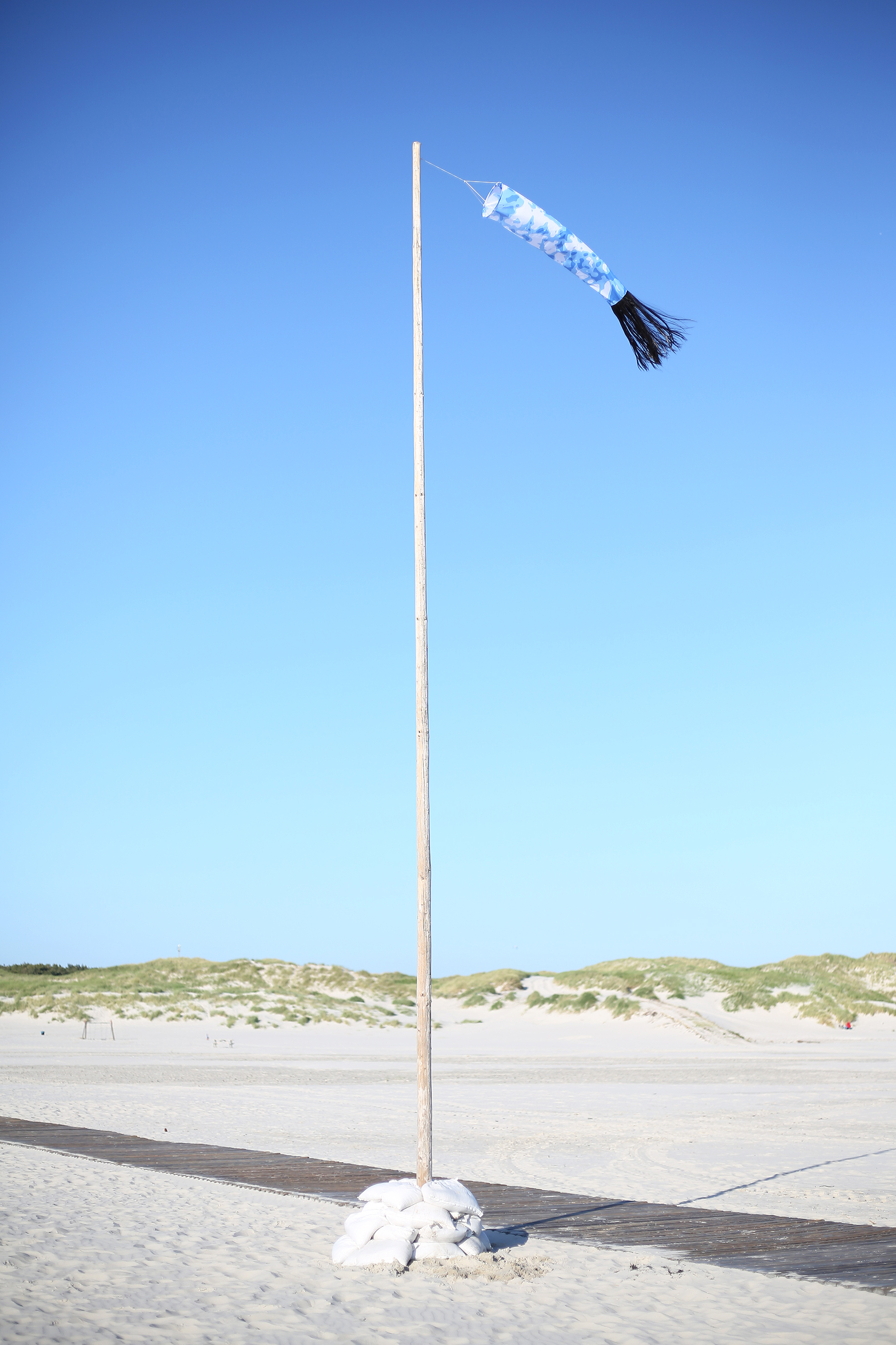 Civilians, Kunstverein Amrum, 2022
Fotos: Janine Eggert

︎ Kunstverein Amrum , Nebel, Amrum





News

—07.06.2022

---
Images moving inside a Surface, +Dede at Modellpark Berlin-Brandenburg, Project Space Festival, Berlin
28.08.2022

---
with Anne Gathmann, Alizée Lenox, Yon Natalie Mik, Marco Schmitt and Justina Los, Philip Topolovac

"In order to create our own version of a metaverse, this event is organized at the Modellpark Berlin-Branderburg, a miniature version of Berlin located outside of the ringbanh – as +DEDE current physical space is. You will find models of real and iconic spaces, as high as the veins in your legs. They are real, but only on a surface level. They lack memory, frictionless they are a pure element of observation."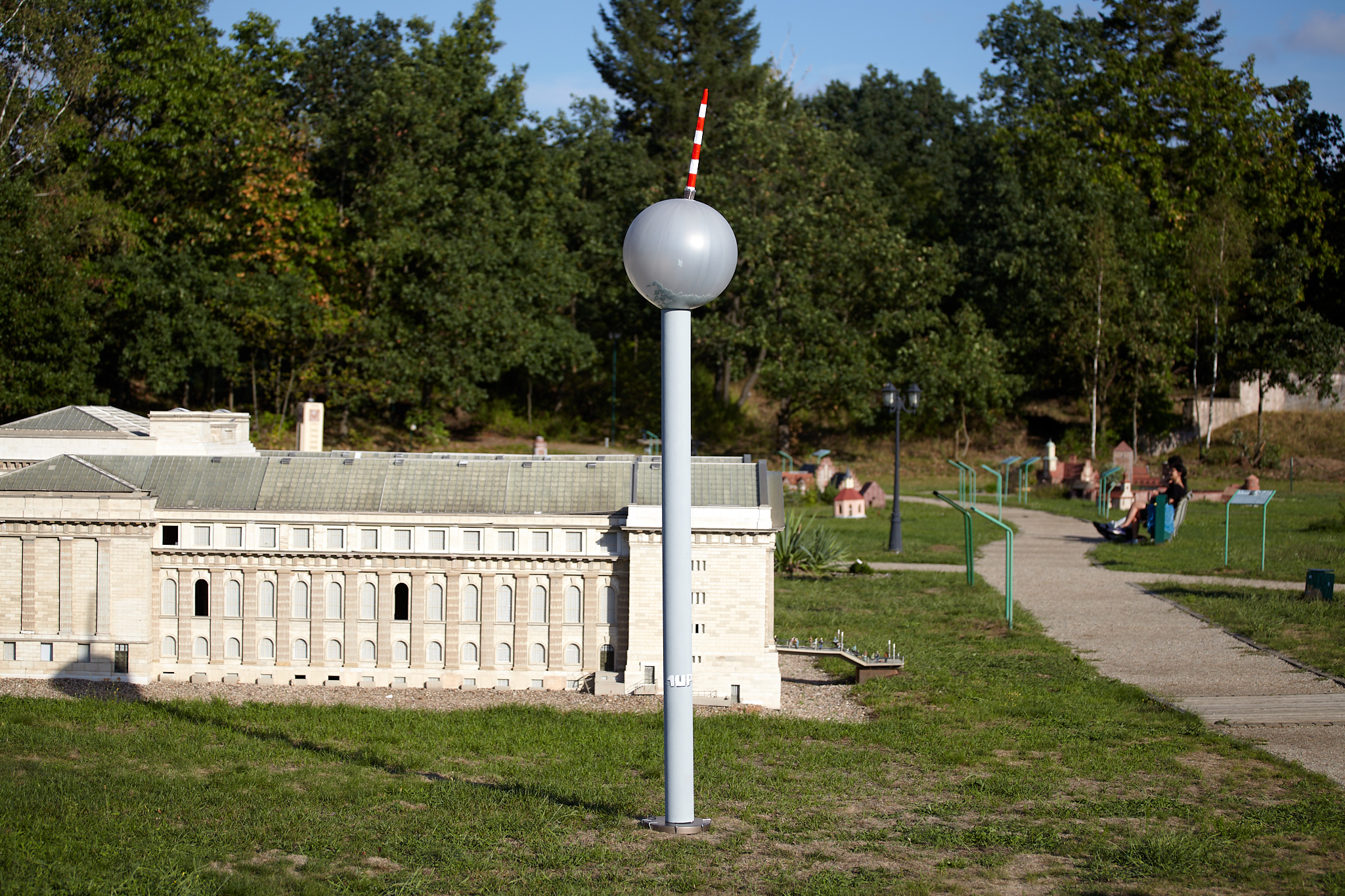 Wahrzeichen, performance with Marco Schmitt, +Dede, Project Space Festival
Fotos: Joe Clark

︎ +Dede, Projekt Space Festival , An der Wuhlheide 81, 12459 Berlin





News

—12.06.2022

---
'Deathinitely' in the group show JUBILEE X at Haunt, Berlin
18.06.–02.07.2022

---
Opening | Friday, June 17, 2022, 4-9 PM

This spring frontviews looks back on 10 years of joint projects. 10 years of creating space, visibility and exchange for contemporary art - we celebrate our JUBILEE X ! The Anniversary Celebration presents a group show with approx. 90 artists - each artwork will be sold for 400€ + 7% VAT to support the artists and the place HAUNT. The exhibition is accompanied by a music programme and an open pop-up yard with a bar.

with
Alana Lake, Aletta de Jong, Alexej Meschtschanow, Alice Dittmar, Alke Reeh, Andreas Helfer, Andreas Schmid, Anja Schwörer, Anke Becker, Anke Völk, Anna-Maria Bogner, Antonio Mesones, Antonya C.Wolfram, Aram Tanis, Barbara Lüdde, Bethan Hughes, Bettina Allamoda, Birgit Hölmer, Bretz/Holliger, Carolin Seeliger, Carsten Becker, Claude Eigan, Daniel Kupferberg, Daniela Elorza, Dennis Scholl, Despina Flessa, Dominik Bucher, Eberhard Bosslet, Emma Howes, Ena Oppenheimer, Fabian Bechtle, Fabian Knecht, Flavia Stagi, Gesa Troch, Elom 20ce& Musquiqui Chihying & Gregor Kasper, Haleh Redjaian, Hanako Geierhos, Hanna Hennenkemper, Hannu Prinz, Hans Wilschut, Hendrik Silbermann, Isabel Kerkermeier, Jacub Simcik, Jana Müller, Jeroen Jacobs, Jessica Buhlmann, Joachim Grommek, Johannes Weiss, Jörg Gelbke, Josep Maynou, Joseph Zehrer, Julie Oppermann, Justina Los, Justina Moncevičiūtė, Karl-Ludwid Lange, Kathrin Köster, Katinka Pilscheur, Katja Pudor, Kim-Kathrin Hoffmann, Konrad Karsten, Leon Manoloudakis, Lidia Sigle, Lukas Schmenger, Marei Löllmann, Marianna Ignataki, Marie Rief, Marco Schmitt, Marc Klee, Markus Wüste, Matteo Lorusso, Matthias Wermke, Michael Schultze, Michaela Zimmer, Monika Rechsteiner, Moritz Hirsch, Nadine Fecht, Natalie Reusser, Nele Marie Gräber, Nico Ihlein, Nicole Wendel, Nikola Ukic, Ole Meergans, Oliver Thie, Paula Kvasnikoff, Paulina Hoffmann, Philip Topolovac, Pius Fox, Robert Gschwantner, Roman Liska, Sara Lu, Saskia Wendland, Sinta Werner, Spiros Hadjidjanos, Stefanie Kägi, Stefanie Seufert, Stella Geppert, Stephan Ehrenhofer, Susanne Bürner, Susanne Roewer, Sven Fritz, Theemetra Harizani, Thomas Grötz, Thorsten Kasper, Timo Herbst, Tobias Kappel, Tom Früchtl, Tolia Astali & Dylan Peirce, Tula Plumi & Stelios Karamanolis, Ulrike Mohr, Vanessa Enríquez, Vassiliea Stylianidou aka Franck-Lee Alli-Tis, Vincent Grunwald, Willem Besselink.



Deathinitely, glazed ceramics, 9x14x2cm, 2022


︎ Haunt, frontview e.V., Kluckstraße 23A, 10785 Berlin





News

—15.04.2022

---
Poster campaign Never again war – Safe Haven
Provinz Editionen
02.2022

---

"The war in Ukraine has, as an attack on a country in Europe, come as a shock to many Europeans. However, the terrible wars in Syria, Afghanistan, Ethiopia, Libya, Mali, Yemen, Myanmar and many others have been bringing suffering to civil societies for decades. Today, more thanever, it is time and an imperative of humanity to oppose war and offer all refugees a safe haven in Europe.

In August 1924, for a maior peace demonstration in Leipzig, the staunch pacifist Käthe Kollwitz published her iconic "Nie wieder Krieg", ("Never Again War") poster, which is deeply embedded in our visual memory. In this artistic tradition, Provinz called friendly artists for a poster action on the occasion of the current events in Ukraine and the armament plans of the German government.

Together we can at least make this small contribution, one that formulates clearly the wish for peace and chooses a form of protest, which sets a visible and endurina image in resistance to the war."

Provinz Editionen

Peace on Earth, digital collage, 2022


︎ Provinz Editionen – Safe Haven





News

—02.02.2022

---
'Pizza Nikotina' in the group show Never mind the burnout at Studiogalerie, Haus am Lützowplatz, Berlin
12.02.–10.04.2023

---
Opening | Friday, February 11, 2022, 7 PM

Showcasing works by 4000, Katharina Arndt, Jim Avignon, Fehmi Baumbach, Alexandra Baumgartner, Clud Becker, Isabella Bersellini, John Bock, Birgit Brenner, Jan Brokof, Danielle de Picciotto, Tatjana Doll, Brad Downey, Galya Feierman, Emilie Gleason, Lukas Glinkowski, Katharina Grossmann-Hensel, Anni Heuchel, Anna Ingerfurth, Juliane Kownatzki, Niina Lehtonen Braun, Justina Los, Irina Mmur, Jaybo Monk, Moritz Schleime, Patrick Sellmann, David Shrigley, Yukihiro Taguchi
Curated by Katharina Schilling and Jim Avignon

"It's better to burn out than to fade away" Kurt Cobain quotes Neil Young in his farewell letter, thus declaring his suicide as a refusal to settle for a life of mediocrity. Almost 30 years later, burnout is no longer the prerogative of rock and pop stars, iconic artist, significant historic figures and managers, but has become an almost dominant attitude towards life.
After spending two years in a corona-induced state of emergency, large parts of society have come to terms with the fact that a life of uncertainty and isolation has become a permanent condition and near-burnout a permanent companion.
The group exhibition "never mind the burnout" explores how life on the edge of exhaustion is reflected in the art production of the past few years.
The video works, drawings, paintings, collages, linocuts, and sculptures give evidence to the epiphenomena of permanent excess, and approach the symbolic concept of "burning out" in an ironic-humorous manner. A lifestyle that has long since exceeded its own resiliency is manifested in the excessive consumption of pizza and alcoholic beverages, in deconstructed faces, tired looks, fragmented movement sequences, and in a disorientation expressed in images and text.

Pizza Nikotina, installation detail, Studiogalerie, Haus am Lützowplatz, Berlin, 2022


︎ Haus am Lützowplatz, Lützowpl. 9, 10785 Berlin





News

—01.12.2021

---
'Border Pill' part of the Green Light Fundraiser exhibition at Haus der Statistik, Berlin
11.12.– 31.12.2021

---
Fundraiser exhibition
Opening Saturday, December 11, 2021, 3 PM
Duration at Haus der Statistik (Haus D) 11.12. – 12.12.2021
Online exhibition 11.12. – 31.12.2021

We warmly invite you to help us raising money for the grassroots initiative Grupa Granica who support the refugees at the Polish-Belarusian border.

participating artists: Basma Alsharif, Marwa Arsanios, Wera Bet, Joanna Chwilkowska, Peter Cusack, Zuzanna Czebatul, Jacopo Dal Bello, Monika Dorniak, Clementine Edwards, Angelica Falkeling, Louis Henderson, Domenique Himmelsbach De Vries, Marta Hryniuk, Lukasz Jastrubczak, Idil Kizoglu, Daria Khvorova, Justina Los, Thomas Mader, Jumana Manna, Jasmina Metwaly, Koushna Navabi, Agnieszka Polska, Martyna Poznanska, Stefan Roemer, Alicja Rogalska, Evan Roth, Studio Tomás Saraceno, Lorenzo Sandoval, Max Schneider, Setareh Shahbazi, Antonia Stoke and Marc Quinn

INITIATED BY CO-LIBERATION COLLECTIVE BERLIN & FRIENDS
(Monika Dorniak, Julka Gnatowska, Jasmina Metwaly, Maja Zagórska, Ola Zielinska)





︎ Haus der Statistik, Otto Braun Str.70/72, 10178 Berlin





News

—02.10.2021

---
Participation in the workshop presentation of "Exorzier Raku" at "The Sun Machine Is Coming Down" at Berliner Festspiele, ICC Messe, Berlin
07.10.–17.10.2021

---
A project by Zoe Claire Miller and Marco Schmitt at Floating University
For EXORZIER-RAKU, Zoë Claire Miller and Marco Schmitt constructed a mobile kiln at the Floating University and held a multitude of raku workshops over the course of this summer. Raku means "fun, delightful" in Japanese, it is the ceramic technique of removing clay objects from the kiln when they are red hot, at around 1000°, and covering them with organic material such as sawdust, leaves or hair. The goal of EXORZIER-RAKU is to banish the evil spirits and traumas of the capitalist, heteropatriarchal, techno-feudalist social order into clay sculptures in order to exorcise them through the ritual act of raku firing. Contrary to the notion that technology can solve all earthly and man-made problems, EXORZIER-RAKU ignites a muddily haptic counterpoint to the high-tech dicktatorship of individualist extractivism with earthy, collective creation processes. The raku kiln is a metabolistic organism that opens up a liminal space, marking the transition to a post-capitalist future. The city and the clay dug out from beneath it, used to form sculptures, become fuel for a r-evolutionary impulse. TERRA-粒 unites us with Terra Mater, activating organic and social forces of resilience, materializing them in sculptural iconographies of resistance. How can we overcome the Anthropocene? How can the city remain livable, and the earth? Of course an important first step is to exorcise the landlords.


Exorzier Raku, exhibition views, Berliner Festspiele, ICC Messe, Berlin, 2021




︎ International Congress Center(ICC)

, Messedamm 22, 14055 Berlin





News

—10.11.2021

---
'Pizza Nikotina' in the group show P.L.U.R. at Haus der Statistik, Berlin
13.11.2021

---

Haus der Statistik (Haus D)
Opening | Saturday, November 13, 2022, 3 PM

In the next edition of PLUR more than 30 artists will symbolically represent the difference between the intellectualization of contemporary life and the result obtained. The lack of corporate responsibility, emotional intelligence and social commitment that results in trauma, obsolescence and unsustainability, showing us how art can be a practice of liberation, criticism and reflection, uniting us to face the challenges in a playful way.

with Aaron Perera, Aaron Schauenburg, Alexander Skorobogatov, Anna Nezhnaya, Cruz Proxy, Dmytro Zubyskyi, Franzysko, Jesper Just, Justina Los, Kristina Becker, Lawra, L'Enfant, Maciej Makalowski, Marco Schmitt, Mark Stroemich, Miriam Kongstad, number1mainroad, Robert Gründler, Samara Sallam, Sofiia Stepanova, Synthtati, Thomias Radin, Tobias König, Tom Esam, Victor Payares




︎ Haus der Statistik, Otto Braun Str.70/72, 10178 Berlin






News

—21.04.2020

---
Self-House Residency, interview by Piotr Policht with Magdalena Morawik & Lukasz Horbow, Culture.pl
21.04.2020

---


︎Culture.pl, interview by Piotr Policht with Magdalena Morawik & Lukasz Horbow, Culture.pl, 21.04.2020


Self-House is a residential project founded by Łukasz Horbów and Magdalena Morawik in response to the current coronavirus situation which promote the self-isolation movement in their own houses where artists can still create freely.
The residenceis based on taking over our IG profile. It would take up to 3 days and would involve making 6 posts and creating a video summarizing the residency on IGTV in which the resident will talk about her/his artistic tactics in isolation.
Each resident can count on our support and can nominate next artists.


︎ Self-House Residency, Instagram, 2020





---
---
---
---
---